In this method uses only the B-mode image data is used. During the first examination, the sonographer obtains 3D data including the target region by scanning with a 2D probe.
 In the following examination, obtained 2D B-mode images are compared with the stored 3D data, and template-matching determines the right position of the probe.
 Since the organ is deformable, we divided the image into small parts to make up multiple templates.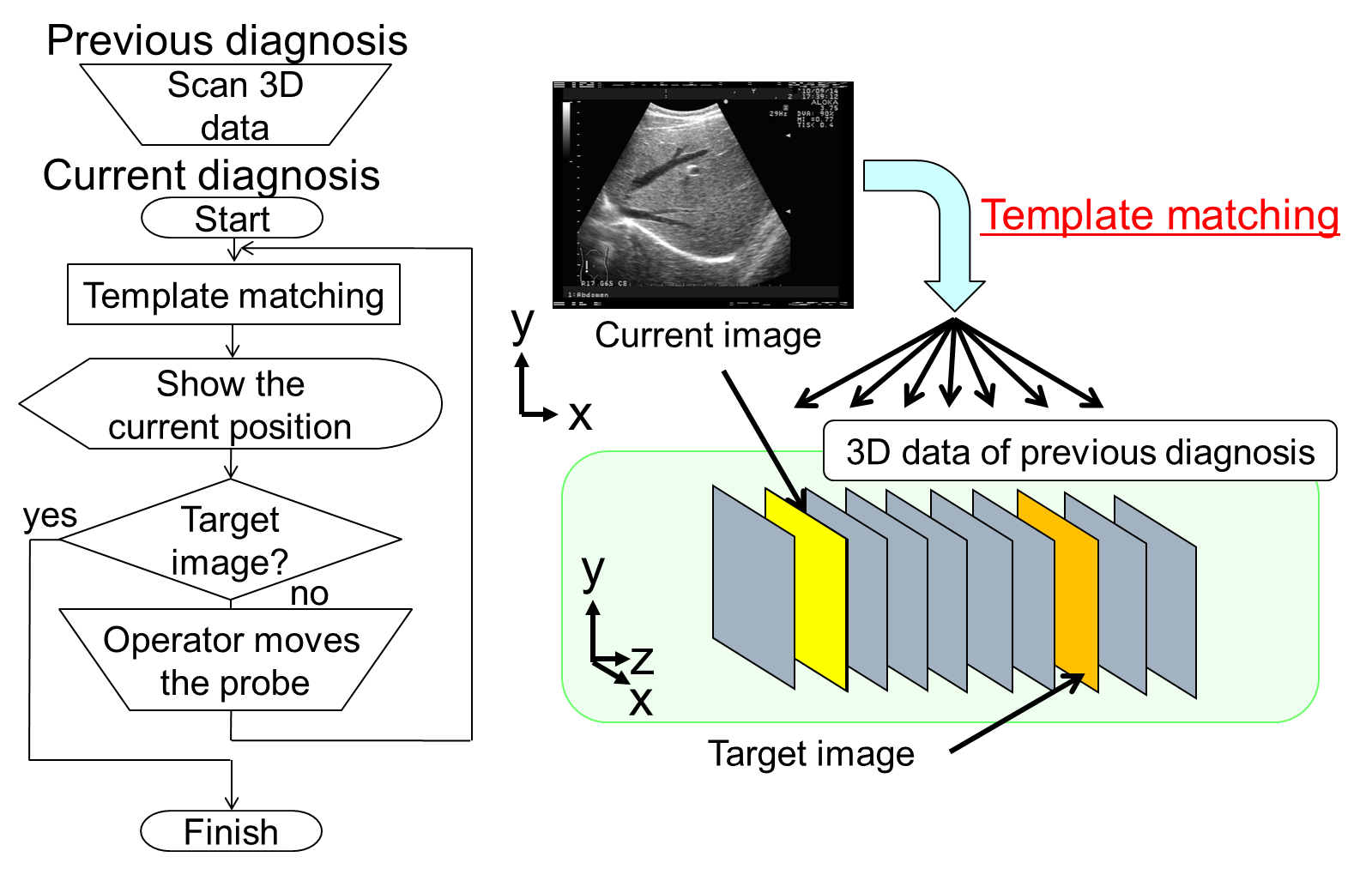 Method of template matching