Abstract
---
Approximately 1 million neonates are born in Japan every year. On the other hand, 16% of neonates do not start spontaneous breathing immediately after birth, and some kind of treatments are required. As a guideline against such cases, which called neonatal cardio-pulmonary resuscitation (NCPR) is established. That includes invasive procedures such as laryngoscopy and tracheal intubation, so doctors are required to have sufficient experience.
However, for residents who need training, it is difficult to experience NCPR up to a sufficient number of cases only with clinical training. Although simulation training is also spreading, the usual manikin simulator did not have a feedback function to the trainees, so it is not enough to acquire the correct technique.
Therefore, we aim to develop a NCPR training system that can simulate various scenarios along with the guidelines and have advisory presentation function based on quantitative evaluation of the procedure. In 2016, we focused on an airway management procedure, which is particularly dangerous in the NCPR, and developed a neonatal airway management simulator WAKABA-1(WAseda Kyotokagaku Airway BAby-No.1) equipped with various sensors for quantitative evaluation.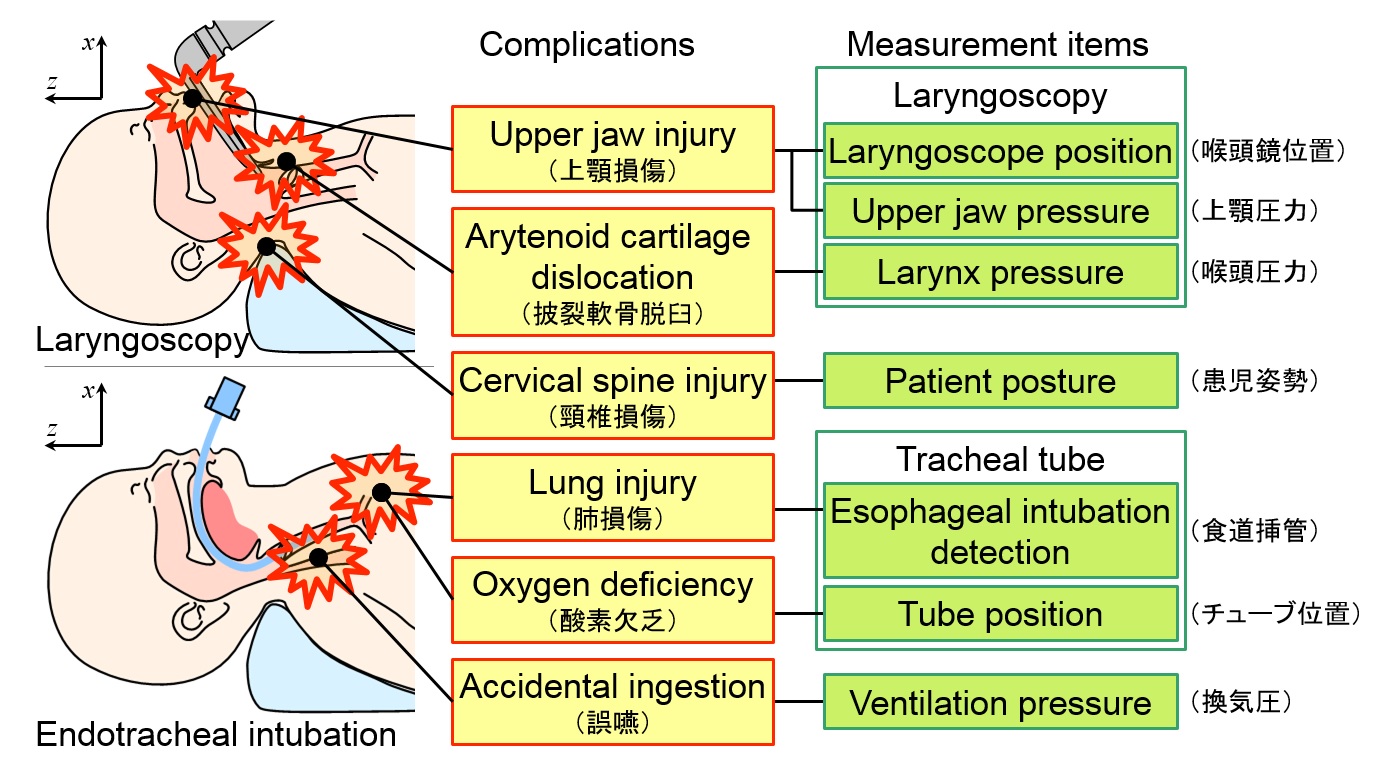 Fig.1 The major complications of airway management and the measurement items of WAKABA-1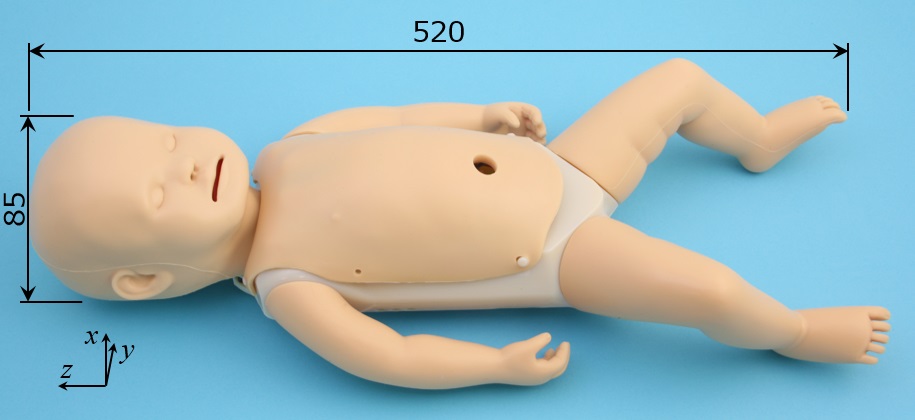 Fig.2 WAKABA-1 body
WAKABA-1 simulates the average physique of neonates, and it looks like a neonate using soft materials for the face and limbs. In addition, the airway from the mouth to the lung uses flexible materials, and the tongue, epiglottis, branching to the esophagus, etc. are also reproduced. These flexible parts were produced by Kyoto Science Co., Ltd. which conducts joint research.
WAKABA-1 can detect the danger motions causing some complications in airway management with the 6 types of 25 embedded sensors. The data measured by these sensors is sent to the computer wirelessly and used for the advice generation to the trainee during the trial and after the trial.
In this research, physician's measurement is actually carried by using WAKABA-1. Comparing the measurement results, the skilled physician knows that the time required for laryngeal deployment is short, and the pressure on the upper jaw and epiglottis is also small.
In the future, we will implement actuators to imitate some vital signs such as breath and heart beat for the scenario training along NCPR. Additionally, we will collect more data and consider the quantitative evaluation of NCPR. Finally, we plan to construct the interactive tutorial system which gives advices to trainees automatically.