Oral Rehabilitation Robot WAO-2
〜WAO-2 (Waseda Asahi Oral-Rehabilitation Robot No.2)〜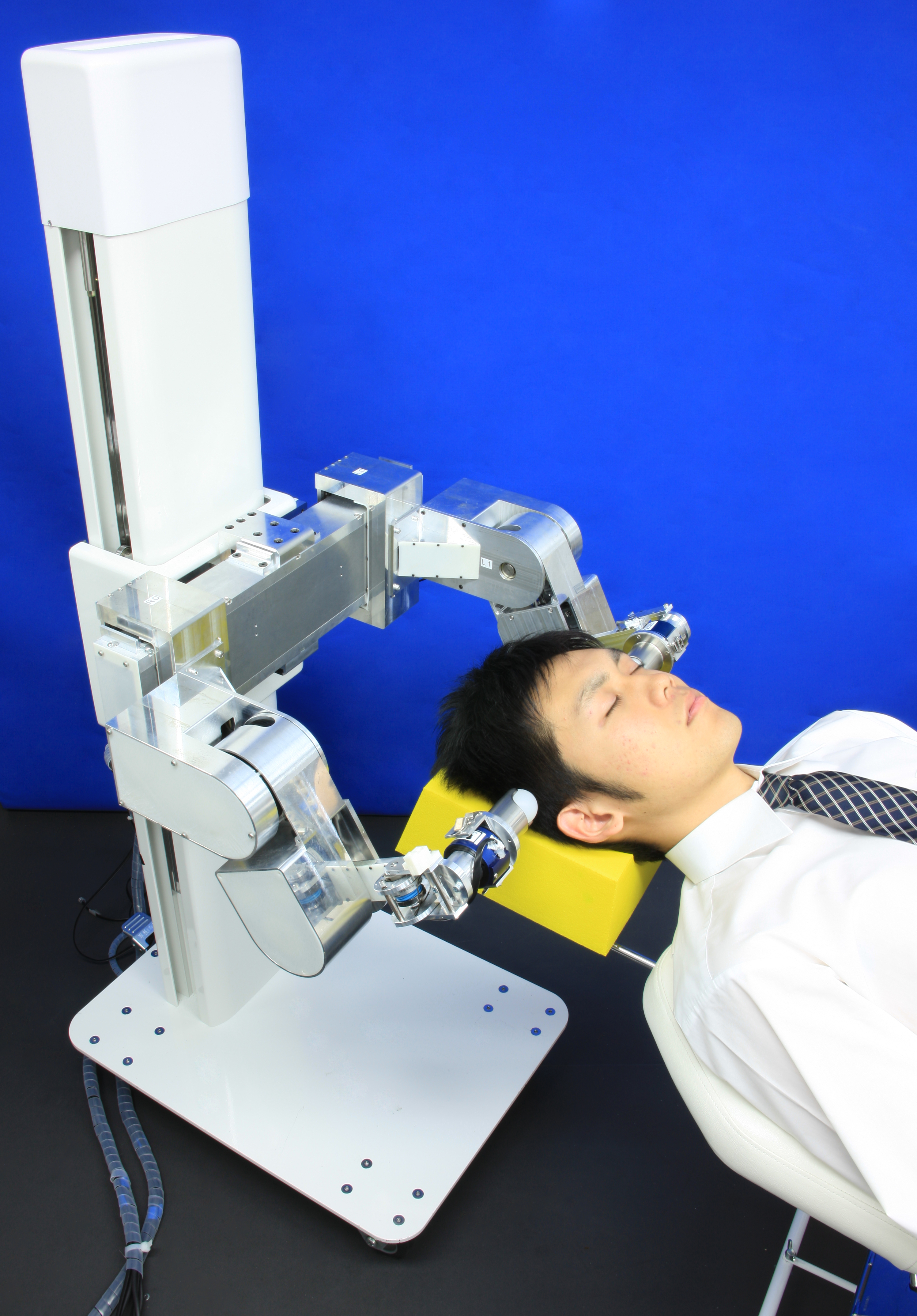 1. Introduction
2. About Oral Rehabilitation Robot
3. Control system description


1. Introduction


  The expected aging of society in Japan will undoubtedly increase the needs of medical and dental treatment and rehabilitation. Due to the increase need of medical care for patients and elderly persons, more trained experts and financial resources are required for providing services effectively.The estimated prevalence of oral health problems such as dry-mouth, temporomandibular joint (TMJ) disorders and swallowing disorders in Japan is over ten million persons in all. Massage therapy to specifically target organ, such as masticatory muscles and salivary glands, is effective to reduce the symptoms from these conditions. Therefore, we set the purpose of present study to develop a robot system that provides massage therapy to maxillofacial region.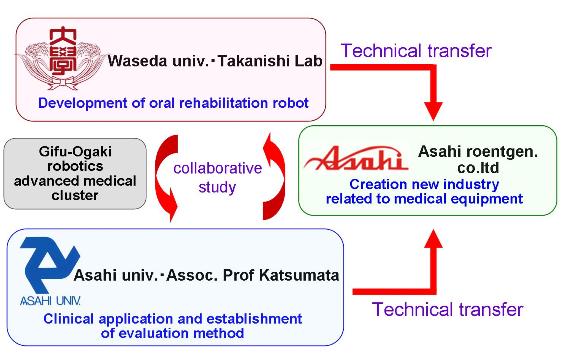 Fig.1 Research organization

2. About Oral Rehabilitation Robot

We proposed the development of a new rehabilitation robot designed to provide massage therapy of the maxillofacial region. We named this robot "Waseda Asahi Oral-Rehabilitation Robot" .



Waseda Asahi
Oral-Rehabilitation Robot
-No.1 Refined
( 2007-2008 )

Details are here
3. Controll system description

  The block diagram of the control system of WAO-1 is shown in Figure 1. Basically, in order to provide the massage by WAO-1, the control system is composed by a Massage Pattern Generator and Compliance Control. Regarding the massage pattern generator, the target massage trajectory xTT is calculated before the massage treatment. The target massage trajectory is calculated with the CT image of human face and the elasticity model of it. The facial surface line xS is calculated with CT image of a human face as shown in Figure 7. On the other hand, the amount of elasticity compensation (xCE) is calculated with the elasticity model of human face. This model is obtained by a experiment. Therefore the target trajectory (xTT) is generated based on xS and xCE in offline. In order to compensate for face shape model error, xref is then calculated based on xTT and xCC in online.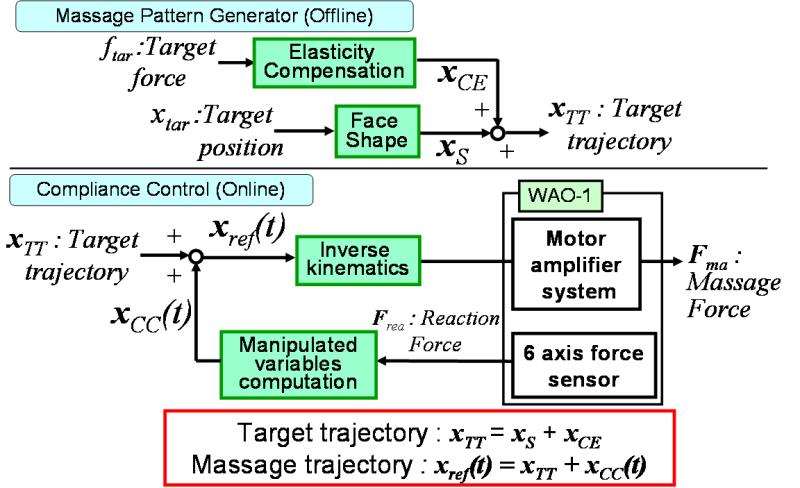 Fig.2 Block diagram of the control system of WAO-1

3.1 Facial shape line(XS )

| | |
| --- | --- |
|   The facial surface line is calculated with the CT image of human face. The doctor chooses 6 point of the facial surface on the CT image and the facial surface line xS as a spline curve fitting these 6 points is calculated. | Fig.3 Characteristics of the outline head of patient extracted from a CT image |
3.2 Elasticity compensation(XCE )

| | |
| --- | --- |
|   The amount of elasticity compensation (xCE) is then computed to give the target force (Ftar) to facial organs. The target force is determined by doctor. By using such a value, we compute the amount of elasticity compensation (xCE). The relation between the Ftar and xCE has been experimentally obtained. | Fig.4 Surface shape of face |
3.3 Virtual compliance control(XCC )   

  The compliance position of the plunger (xCC) is then calculated from the applied forces (Frea) measured through the 6-axis force sensor. In order to determine the compliance position of the plunger, we used the virtual compliance control law defined as Fig.10. As we may observe, the virtual compliance control is done by computing the actual position based on the reaction forces, assuming that a robot has virtual spring and damper elements. Then, by using (2), the discrete value of xCC can be computed. Thanks to the implementation of the virtual compliance control, WAO-1 is able of assuring the stability of the motion of the plungers along the actual facial shape of the patients
| | |
| --- | --- |
| Fig.5 6 axis force sensor(Nitta corporation) | Fig.6 Virtual compliance control |
| Virtual compliance control(MPG format 5sec 1.0MB) | |
Go to Takanishi Laboratory